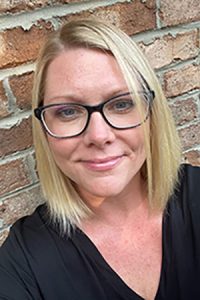 Leigh Glenn (Co-President)
"I joined the PTA after being a Room Parent for several years. I wanted to be more involved in my daughter's education and felt I could contribute more at a higher level. Serving on the PTA has given me a larger scale to not only support my child, and her individual teachers, but also contribute to the education of all our students and support our amazing team of teachers, staff, and their families." This is Leigh's third year serving on the PHES PTA. This year she will be serving as Co-President alongside Kristen Parks. Leigh has also served on the Board as Vice President and Staff Appreciation Chair. Leigh and her husband moved to Lexington in 2015. They have one daughter, Chloe, in the 4th grade. Outside of school, they spend most of their time watching Chloe in her various extracurricular activities, traveling, and spending time with family. Professionally, Leigh works full time as a Paralegal for a Law Firm.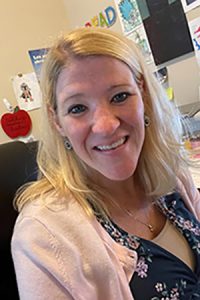 Kristen Parks (Co-President)
I am coming into my fourth year serving on the PHES PTA board. I began serving on the PTA when my son started Kindergarten at PHES in the fall of 2018. I started off as the chair of staff appreciation. I then moved on to serving as secretary for two years, taking a year off in 2020. I am currently serving alongside Leigh Glenn as co-president for the current 2022-23 school year. I joined PTA because I love serving my school, teachers, and staff. In addition, I enjoy being involved with the planning of events and happenings going on around our school. I have two children at PHES, a son in 4th grade and a daughter in 1st grade, both in the Spanish immersion program. I am a Spanish teacher at a virtual school and work from home, so I have a little more time to volunteer and serve on the board. I enjoy traveling and spending time with my family.
Keri McIlravy (Vice President)
My name is Keri McIlravy and while this is my first year serving on the PHES PTA Board, I did serve for several years on the PTO board at Red Bank Elementary many years ago. I'm an Irmo native and have been married to my sweet husband, Shawn, for 19 years. We have 4 children: Kylie, freshman at NGU, Blair, 6th grader at PHMS, Baylor, 4th grader, Sutton 2nd grader, both at PHES. I am an avid community volunteer because I believe in the motto, "Bloom where you are planted!". For PHES, I believe, we owe it to our hardworking teachers and staff to work on their behalf to help with providing tools and materials necessary to make their roles in our kids lives easier and as enriching as possible. Also, our kiddos deserve every opportunity to grow, learn, explore and experience their educational path in whatever unique and personalized format that is best for them and our PTA is amazing at that!I
Andreea Savu (Treasurer)
I am a brand-new addition to the world of PTA and will serve as Treasurer for the 2022–2023 school year. After a successful career as an actuary and financial executive, I decided to take a break from Corporate America and focus on my family and children. I have 4 children - a 9th grader, a 6th grader, a 1st grader at PHES (Alex), and a 1 year old baby girl. While I have no prior experience with a PTA, I'm excited to bring my financial experience and help PHES achieve its goals!
Kathryn Kaphusman (Secretary)
I'm Kathryn Kaphusman, PTA secretary for the 2022–23 school year. This is my first year serving on the PTA, but I have always enjoyed volunteering and attending school events. I have two sons; Everett, a rising fifth grader, and James, a rising second grader. We've enjoyed growing roots in Lexington for almost six years and PHES has been a big part of that. In my free time I enjoy thrifting, camping, and traveling.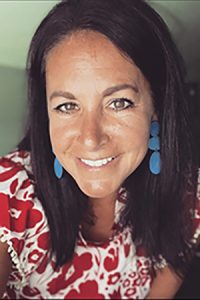 Kim Mastnak (Communications Chair)
My name is Kim Mastnak and I will be serving as the PTA Communications Chair for the '22-'23 school year. I am originally from St. Louis, MO where I met my husband, Mladen. We have been married for 12 years. We moved to Houston, TX in 2014 and then here to Lexington in March of 2019. We have two boys who attend PHES. Gabriel is in 3rd grade, and Christian is in 1st grade. I worked for Enterprise Fleet Management for 14 years, but left the Corporate world to be a stay at home Mom when we had our boys. We enjoy watching our boys play soccer, family walks with our Bullmastiff Dozie, and traveling…especially to beaches! I look forward to supporting the students, parents, and staff at PHES!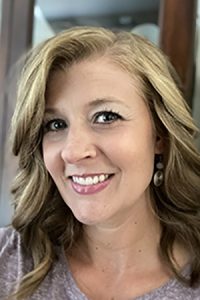 Greta Stewart (Diversity, Equity, & Inclusion Chair)
My name is Greta Stewart. I have been a teacher for 17 years and teach 3rd grade at PHES currently. I have a bonus son who is 22 and lives in Indiana, a bonus daughter who is 21 and attends UofSC, and a daughter who is 7 and in second grade immersion at PHES. Due to my husband's service in the United States Air Force, I have had the opportunity to teach all around the world (England, Bahrain, Korea, New Mexico, Indiana, and SC). This experience has made me value different cultures. When the role of Diversity, Equity, and Inclusion (DEI) chair opened up, I knew it would be a great fit for me. It is my goal and passion to help EVERY child and family at PHES feel accepted, valued, and included.
Bridget Allison (Event Co-Chair)
I am Bridget Allison a native of Atlanta, GA. My husband and I have 3 wonderful children, Taylor 19 who is a sophomore at Clemson, Harrison 6 who is in first grade at PHES, and Mason who is 3 going Terrific! I am a 15 year educator. I currently serve as an Administrator in a neighboring district. Education is my passion and I understand the immense responsibility required to support student learning. I am excited to serve as the Events Co-Chair of the PHES PTA! I look forward to supporting the Parents, Staff and Students this year. I truly believe in the power of an effective home-school connection and am committed to serving this wonderful community! Go Cougars!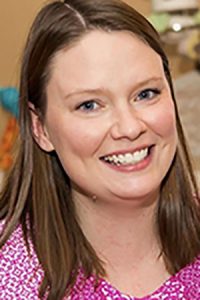 April Bolivar (Fundraising Co-Chair)
This is my second year serving on the board. I will be taking on a new role as Fundraising Co-Chair and am looking forward to a great year. I am married to my husband, Patrick, of 12 years. We have two girls who attend PHES. Chloe is in 4th grade, and Madison is in 1st grade. I am blessed to be able to stay at home with them while my husband works at his co-owned business, Carolina Awning. We have 3 dogs and 2 cats that we love as well. We are all very happy to be a part of the PHES family!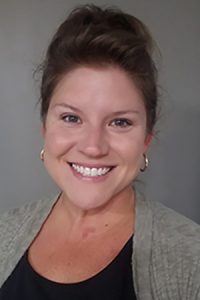 Kayla Everhart (Fundraising Co-Chair)
Kayla Everhart is serving her 3rd term as Fundraising Committee Chair. She has one child, a 4th grader. She enjoys working to promote inclusion and teamwork within PHES through the PTA.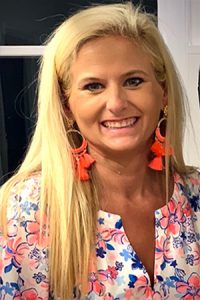 Jennifer Askins (Staff Appreciation Chair)
My name is Jennifer Askins, and I am a Lexington native. My husband and I have two children, Wofford (Second Grade) and Baker (Kindergarten). I am a nurse practitioner at Lexington Medical Center Urgent Care. I have been a part of the PTA for the past two years and this is my first year serving on the board as Staff appreciation chairman. I have loved being a part of the PTA for all its many contributions to our children's school, but my passion in serving is supporting and enriching the wonderful PHES staff. I am excited for all that our PTA has planned for this school year.
Christy Stokes (Volunteer and Member Recruitment Chair)
After serving as an assistant to last year's Volunteer and Member Recruitment chair, I agreed to take on the role this year, and I look forward to working with this year's volunteers! I have two sons in the Spanish immersion program at PHES, and a daughter who will be joining her brothers as a Cougar next year.