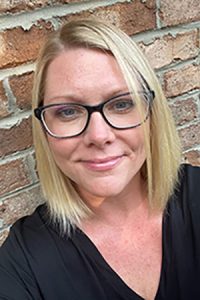 Leigh Glenn (President)
I joined the PTA after being a Room Parent for several years. I wanted to be more involved in my daughter's education and felt I could contribute more at a higher level. Serving on the PTA has given me a larger scale to not only support my child, and her individual teachers, but also contribute to the education of all our students and support our amazing team of teachers, staff, and their families. This is my fourth year serving on the PHES PTA. I will be serving as President again this year, and have also served on the Board as Vice President and Staff Appreciation Chair. My husband and I moved to Lexington in 2015 from Durham, North Carolina. We have one daughter, Chloe, in the 5th grade. Outside of school, I enjoy reading, traveling, and spending time with family and friends. Professionally, I work full time as a Paralegal for a Law Firm.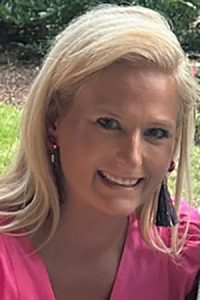 Jennifer Askins (Vice President)
My name is Jennifer Askins and I will be serving as the vice president for the 23-24 School Year. I am a Lexington native. My husband and I have two children, Wofford (Third Grade) and Baker (First Grade). I am a nurse practitioner at Lexington Medical Center Urgent Care. This is my second year serving on the board. I previously served as staff appreciation chairman last year and I am excited to serve in my new role this year as vice president. Serving on our PTA allows me to purse my passion of supporting and enriching the future of our children and the PHES community. Our PHES PTA has another great year planned and I am so excited to be a part of this amazing organization!
Andreea Savu (Treasurer)
I am a brand-new addition to the world of PTA and will serve as Treasurer for the 2022–2023 school year. After a successful career as an actuary and financial executive, I decided to take a break from Corporate America and focus on my family and children. I have 4 children - a 9th grader, a 6th grader, a 1st grader at PHES (Alex), and a 1 year old baby girl. While I have no prior experience with a PTA, I'm excited to bring my financial experience and help PHES achieve its goals!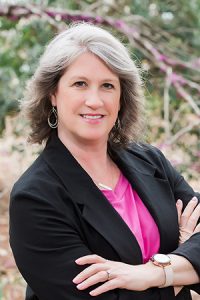 Leigh Lowery (Secretary)
My name is Leigh Lowery and I will be serving as PTA secretary for the 23-24 School Year. I grew up here and graduated from Lexington High School in 1996. I've been married to my husband, Patrick, for 7 years and we have a 5-year-old daughter, Lily, who is starting kindergarten. I am the membership director for the Lexington Chamber & Visitors Center. I am excited to serve our school and get involved! I've learned so much already and I'm excited to meet other parents and embark on this new phase of parenting!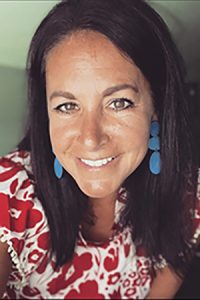 Kim Mastnak (Communications Chair)
My name is Kim Mastnak and I will be serving as the Communications Chair for the 23-24 school year. I am originally from St. Louis, MO, but moved to Lexington in 2019. My husband and I have two children: Gabriel (4th grade) and Christian (2nd grade). I am a Travel Designer for bookitbox TRAVEL and love creating dream vacations! This is my 2nd year serving on the Board as Communications Chair. I love being a part of the PHES PTA and look forward to another exciting year supporting our children, staff, and community!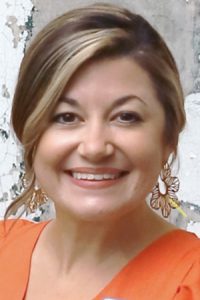 Kathryn Erving (Diversity, Equity, & Inclusion Chair)
My name is Kathryn Erving, and I am excited to serve as the DEI Committee Chair for the 2023-2024 school year. My husband and I are both South Carolina born and bred; and made Lexington our home in 2020. Our three children are in 4th grade, 2nd grade, and kindergarten. Currently working toward licensure as a professional counselor, I enjoy learning how our backgrounds, experiences, and beliefs impact our identity as individuals and as a community. It is through this lens that I am committed to supporting our PTA's mission to ensure all PHES students and families are welcomed, valued, and celebrated. ​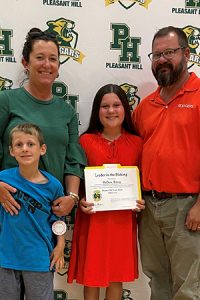 Marett Bishop (Event Co-Chair)
My name is Marett Bishop and I will be serving as the events co-chair for the 2023-2024 school year. This will be my 4th term serving on the PHES board with events. In addition, I am currently serving my 2nd term as president for the PHMS PTSA. I am originally from a small town in the upstate of SC, Westminster, but my husband, Tracy Bishop, is a Lexington native. We have two children, McClure (7th) and Smith (3rd). Our family are die hard Clemson fans and you can find us in Death Valley on Saturdays in the fall! We spend a large part of our time traveling, spending time with family and friends, boating on the lake, and then our course there are the extra-curricular activities of softball, art, baseball and wrestling that keep up hopping. I have been working in the social worker field for many years, but I am currently entering my 2nd year as the District Social Worker for Lexington Three School District in Batesburg-Leesville. Serving on the events committee allows me to work towards growing and strengthening the "Cougar Family" and being an active participant in my children's education. We are already busy planning the events for this year and are looking forward to bringing our "Cougar Family" together!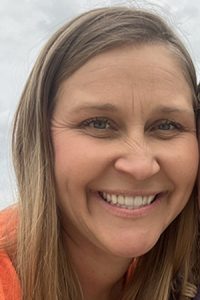 Elaine Cain (Event Co-Chair)
Hello PHES Cougars! My name is Elaine Cain and I will be serving as the Co-Chair for events this 23-24 school year. I was born and raised here in Lexington and my husband, Bradley, moved here when he was in middle school. We have two children, Emery who is going to PHMS this year and Tucker who is going into 2nd grade. I work for Lexington Medical Center as a Nurse Practitioner. This is my fifth year serving on the PTA Board and have previously assisted in chairing the events committee. I am looking forward to working with parents, teachers and volunteers at PHES and are excited for the upcoming year!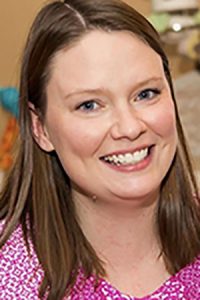 April Bolivar (Fundraising Co-Chair)
This is my second year serving on the board. I will be taking on a new role as Fundraising Co-Chair and am looking forward to a great year. I am married to my husband, Patrick, of 12 years. We have two girls who attend PHES. Chloe is in 4th grade, and Madison is in 1st grade. I am blessed to be able to stay at home with them while my husband works at his co-owned business, Carolina Awning. We have 3 dogs and 2 cats that we love as well. We are all very happy to be a part of the PHES family!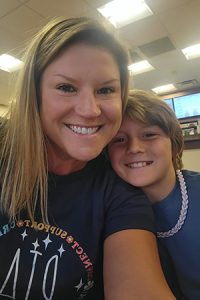 Kayla Everhart (Fundraising Co-Chair)
This is my 4th year on PHES PTA Board in Fundraising. I am married and have a 5th grader, Easton at PHES. I am an Assistant Professor at The College of Nursing at USC. I am excited to finish out my Elementary School PTA experience with wonderful teachers, staff, parents, students, and Board.
Crystal Levine (Staff Appreciation Committee Chair)
My name is Crystal Levine and I am the PHES PTA Staff Appreciation Chair. I was born and raised in East Tennessee but spent 10 years in the Washington DC area before moving with my husband and three children to Lexington in 2020. This year, I also serve as the PHMS PTSA Secretary and School Improvement Council Chair at PHES as well as the South Carolina PTA Compliance and Success Chair. For my day job, I am a Business Systems Analyst on a software development team for Oak Ridge Associated Universities. I am active in my church community and enjoy water sports and reading. I'm looking forward to another great year at PHES!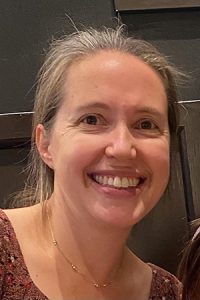 Christy Stokes (Volunteer and Member Recruitment Co-Chair)
My name is Christy Stokes, and I am serving as one of the Volunteer and Membership Recruitment co-chairs. Although I grew up in California, I have lived in Lexington for the past nine years. My husband and I have three children attending PHES, ranging from kindergarten to fifth grade. Currently, I am a homemaker and volunteer Guardian ad Litem, in addition to being in my second year on the PTA board. This school is amazing, and I am delighted to help take care of our awesome PHES community again this year.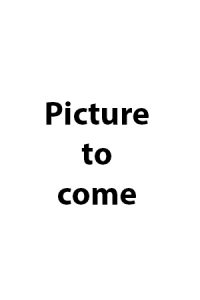 Keri McIIravy (Volunteer and Member Recruitment Co-Chair)